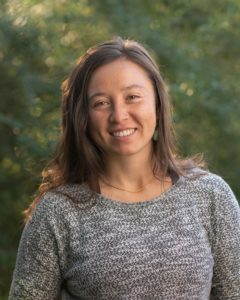 I attended East West College of the Healing Arts and became licensed in summer 2012. As my education progressed and my understanding of the benefits of massage deepened I discovered that my passion lies in therapeutic massage.
Inspired by the techniques and knowledge of Structural Integration my massage has developed into a blend of deep tissue, myofascial release and movement therapies. In each session I strive to provide my clients with an effective and therapeutic treatment to help unwind holding patterns, increase circulation and range of motion, bringing them relief from pain and discomfort, whether it be caused by injury, repetitive movement or the stress of daily life.
I grew up in Oregon and graduated from the Portland Waldorf School. I spend half my workweek in the Chiropractor office and the other half in a busy restaurant. I love both of my jobs! At every chance I get I escape to the beautiful deserts and forests of the Pacific Northwest and in my spare time I enjoy cooking, camping, dance, language and travel!
Insurance
Moda/ODS
Providence Health Plans
Regence – Blue Cross Blue Shield
What Patients Say
Phoenix gave a very thorough massage. She was attentive to my needs and did a great job attacking my problem areas. I left relaxed and rejuvenated.
- relaxed and rejuvenated
I had an excellent massage from Phoenix. Planning on making it a regular thing! Bonus that they take my insurance.
- Happy patient in Portland
I've always gotten amazing massages from Phoenix. So happy to have this place in my neighborhood! Thank you!
- Happy neighborhood patient
Phoenix is an incredible help to me since the car accident. Her concern, talent and hard work has been very beneficial to not only my body but my anxiety syndrome as well! Thank you Phoenix!
- Massage Client